PRENATAL YOGA TEACHERS TRAINING
Chaitanya Wellness Yoga Academy offers Prenatal Yoga Teachers Training Program. It is designed by Yoga experts to specifically cater to the needs of the future mothers .It also deals with the constantly changing needs of the women throughout her life. This course is registered under World Yoga Organization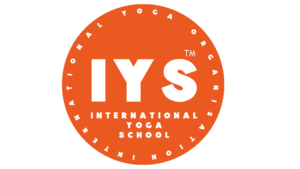 Prenatal teachers training Course is designed yoga program that creates awareness about womanhood. It is structured to keep a focus on the changing needs of women during pregnancy. It deals with the anatomy and physiology of the women in this crucial phase of life. It covers all aspects of pregnancy and imparts knowledge and mentally prepares women for untoward complications like miscarriage premature labor etc.
Prenatal Yoga is a specialized style of practicing yoga. It deals with the delicate issues of a growing girl from the onset of maturity (menstruation), to pregnancy and menopause. As a Prenatal Yoga teacher, the training program equips the students with the complete knowledge of the physical, emotional and psychological changes that a woman undergoes during different phases of her life and how to empathically deal with them through Yogasana and effective breathing techniques.
The effect of the changing hormones and the Yogabhayasa is finely dealt in the course content .It makes the prenatal yoga teacher fully equipped for conducting specialized sessions for girls and women of all age groups. This is highly effective training program that creates expertise in the students to design and conduct effective yoga sessions for women who need assistance and especially expecting mothers in a conducive environment.
The Prenatal Teachers Training Program teaches all the aspects of specialized yoga techniques and deals with the approaches to meet the need of prenatal yoga practitioners.
It lays emphasis on teaching the Yoga Teacher to design yoga sessions and assign the asanas with right modification, keeping in mind the contraindication and the intensity best suited for the prenatal yoga practitioner.
Aim:
The aim of the prenatal teachers training is to create Yoga professional that will be equipped with the basic knowledge of taking a guided practice for women of varied age groups and a prenatal practitioner in a safe and enriching environment.
Eligibility:
Interested candidates should be RYT 200 hrs from Yoga Alliance or graduate with level one yoga instructor course from any school.
Duration:
50 Hours
Curriculum Overview:
* Yoga and pregnancy:
– Why Yoga Prenatal?
 – Concept & benefits.
* Before being pregnant:
– Preconception health, prenatal tests, preconception diet.
– Understanding the menstrual cycle and the ovulation, getting pregnant, being healthy
* Anatomy & Physiology during pregnancy:
 – Foetal positions, delivery complications.
 – The different ways to give birth.
– Pregnancy complications and common discomforts.
 * Asanas:
– Appropriate postures for each trimester.
 – Proper alignment for each asana.
 – Modifications, benefits and contraindications.
 – Partner asanas.
* Pranayama:
– Appropriate breathing techniques during pregnancy and labour.
* Savasana: – Restorative postures.
* Prenatal Yoga:
– Learning sequences.
– Students practice.
* Methodology of teaching.
* Postpartum: – Physiology of the mum after giving birth.
 – Doing yoga after a natural birth & a C-section.
– Yoga postnatal
| | | | | | | |
| --- | --- | --- | --- | --- | --- | --- |
| Batch | Course Name | Start Date | End Date | Time | Location | Days |
| Weekdays | 50 Hrs International Prenatal & Postnatal Yoga Teacher Training Course | 04th July 2023 | 27th July 2023 | 11:00 AM- 04:00 PM | Online & Offline Classes | Every Tuesday and Thursday |